The Curse of Yama:
The C Walker Adventures Book 1
When Dad unleashes upon himself a deadly curse, its up to 12-year-old Chloe to come to the rescue. Decode the map, find the seed, and defeat Yama...Yeah Right!
By KF Ridley, Published Nov 2011
Kindle and Print (click image to purchase)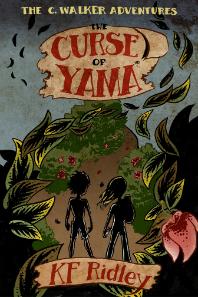 NINETEEN 5-STAR REVIEWS (so far!)
prove that this charming adventure
will entertain boys and girls alike!