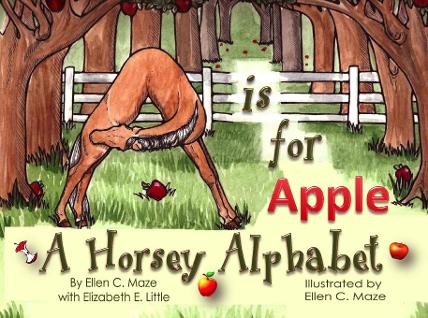 Twenty-six fantastically limber horses bend and twist into each letter of the alphabet. Accompanied by charming rhyme, each new page will delight every child (an adult) in your home. Click image to purchase.

FOURTEEN 5-STAR REVIEWS
make this little book a must-have
for every horse lover in your life!
From bestselling writer Ellen C. Maze.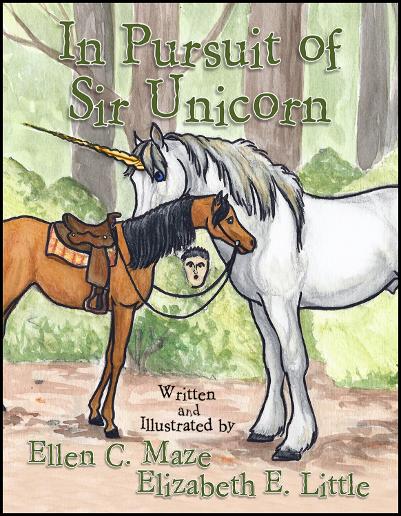 "5-Stars...a beautifully illustrated story poem that teaches friendship..."
~ Amazon Customer

A rhyming picture book, ages 8 & up
While out on a trail ride on a lovely summer's day, the man and his horse meet a giant unicorn. The adventures that ensue take the man over hill and dale in pursuit of the most elusive of mythical creatures. Will he get his horse back from the unicorn? Read along in rhyming prose and find out! A fun illustrated picture book to read aloud to one or one hundred!
Click image to purchase.